The Porsche Panamera
is a
five-door limousine
that has been on sale since September 12, 2009. The brand is
uniquely branded
and is expected to compete directly with the Maserat Quattroporte, Mercedes-Benz CLS Class, S-Class and Aston Martin Rapide. The Panamera, whose name was chosen in honor of the Mexican race called Carrera Panamericana, aims
to reconcile the sportiness of a GT and the comfort of a sedan
,
while controlling consumption and CO2 emissions.
In 2009, the Panamera Porsche range of engines is powered by
two 8-cylinder
, 8-cylinder, 8-cylinder gasoline engines with a displacement of
4,806 cc
. Another petrol engine completes the range in 2010: a
3.6-liter
V6 developing
300 hp
.
The Porsche Panamera also inaugurates a major innovation in terms of maintenance of the engine block. In order to reduce weight, the Panamera is equipped with an innovative polyamide stabilizer link. In addition to the fact that it has the function of "counteracting" a part of the torque developed by the engine, this part must ensure very good sound absorption and a very secure attachment of the engine in the compartment.
PANAMERA et PANAMERA 4 970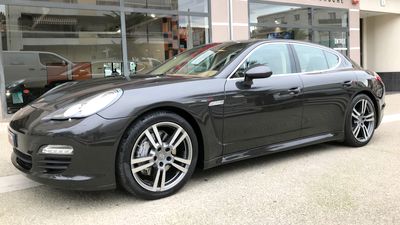 PANAMERA S/4S/Turbo/Turbo S 970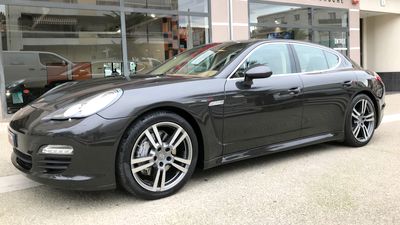 PANAMERA Diesel 970