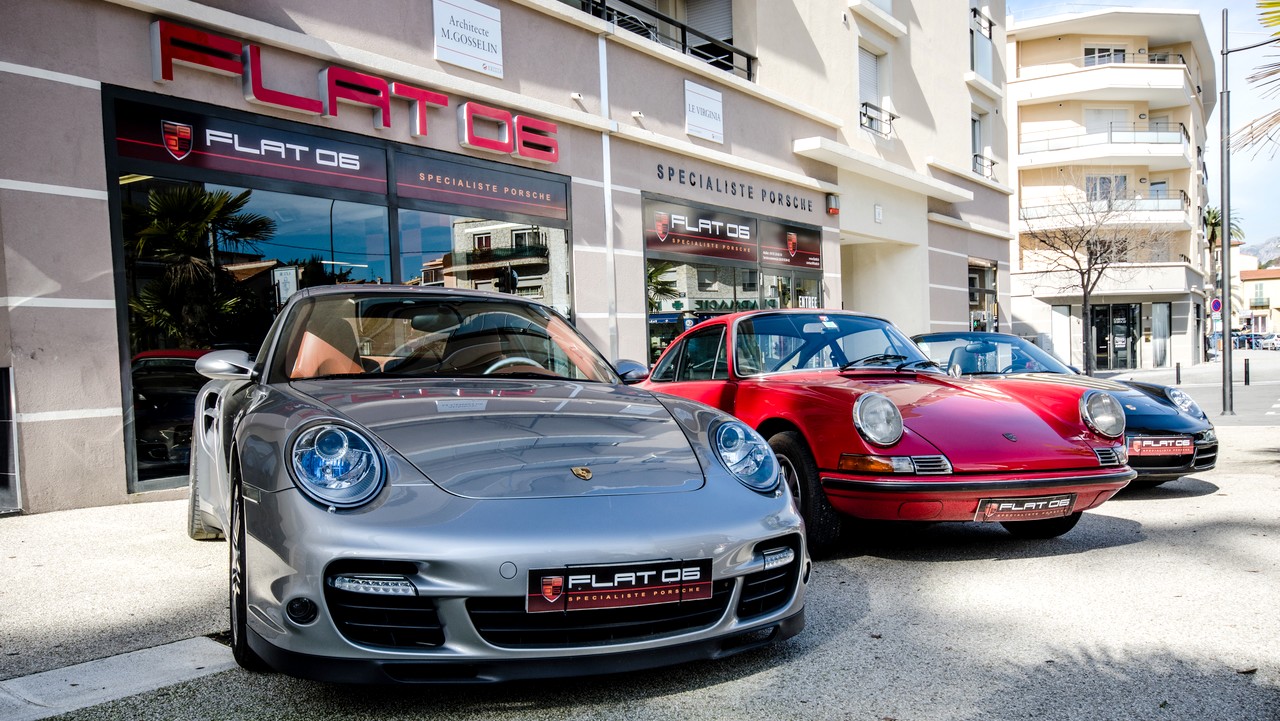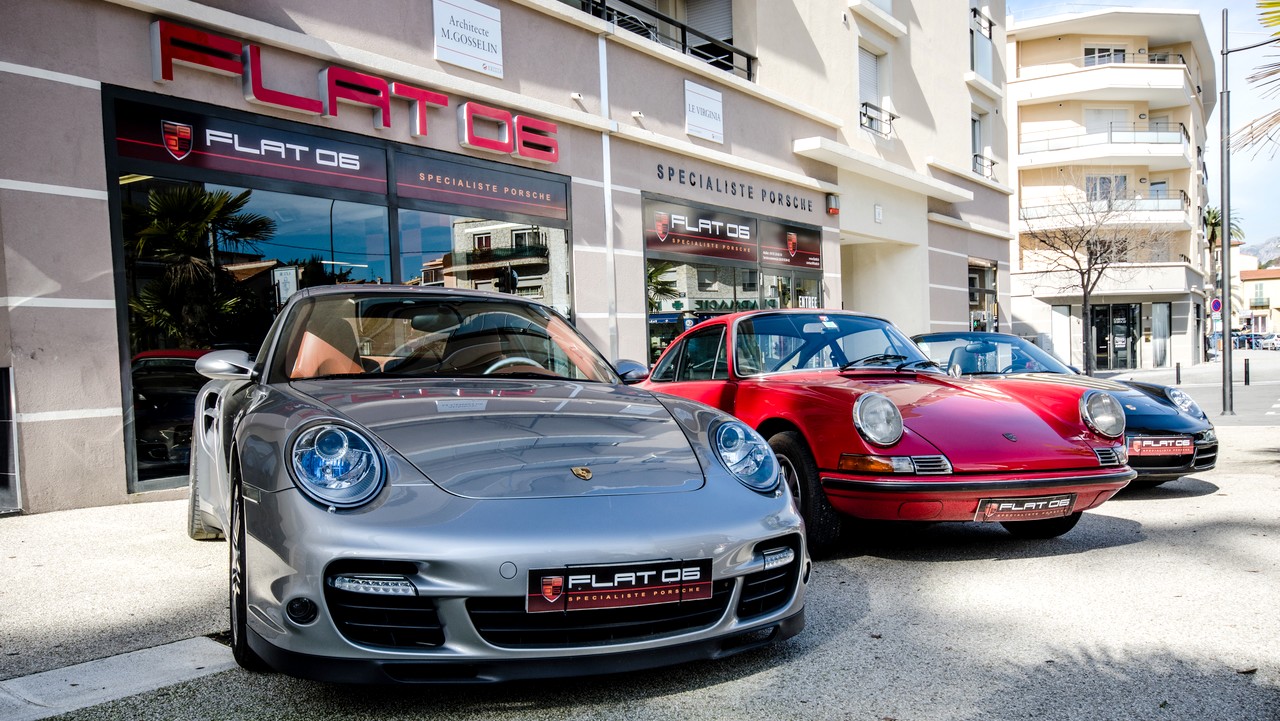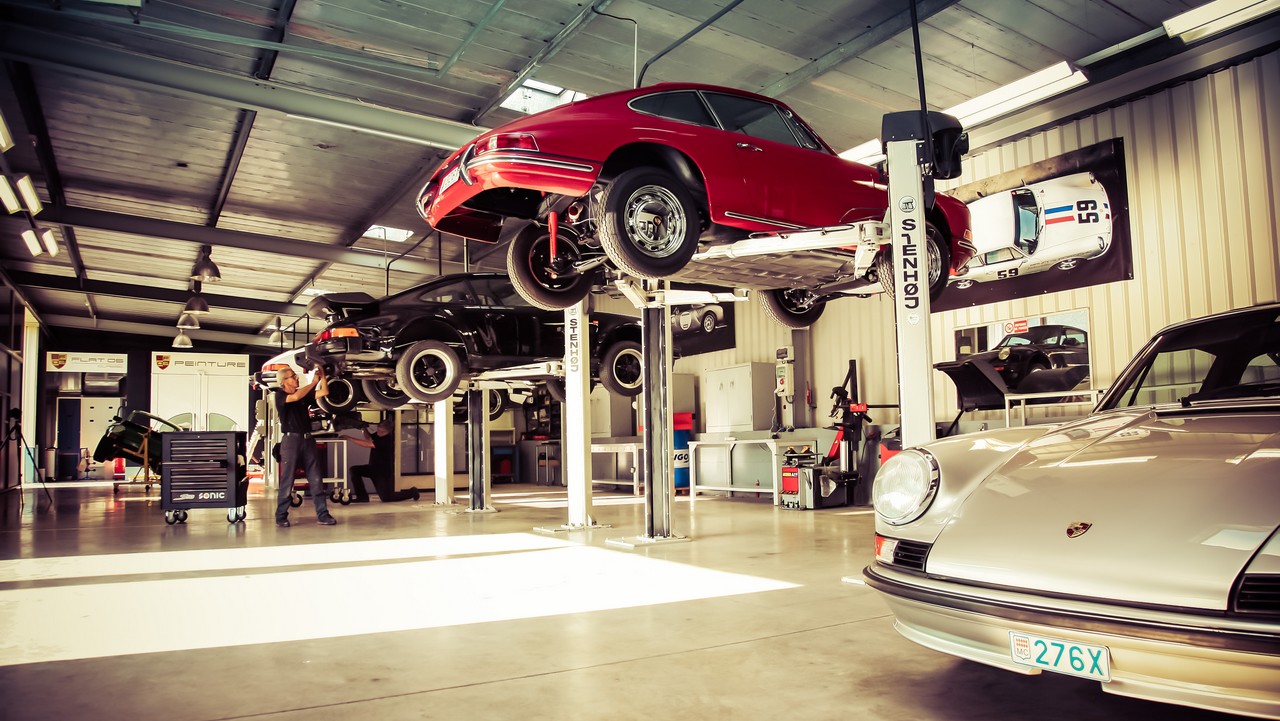 slider-flat-06-classic-00

YOUR MECHANICAL WORKSHOP, BODYWORK AND RESTORATION
FOR YOUR SPORT AND COLLECTION VEHICLES
MONDAY to FRIDAY from 8h to 12h and 13h to 17h - Closed on SATURDAY
The garage FLAT 06 CLASSIC Specialist in mechanics, bodywork and restoration Porsche welcomes you to the Chemin de la Douane Prolongée, 06510 Carros..
TEL : 04.93.79.58.81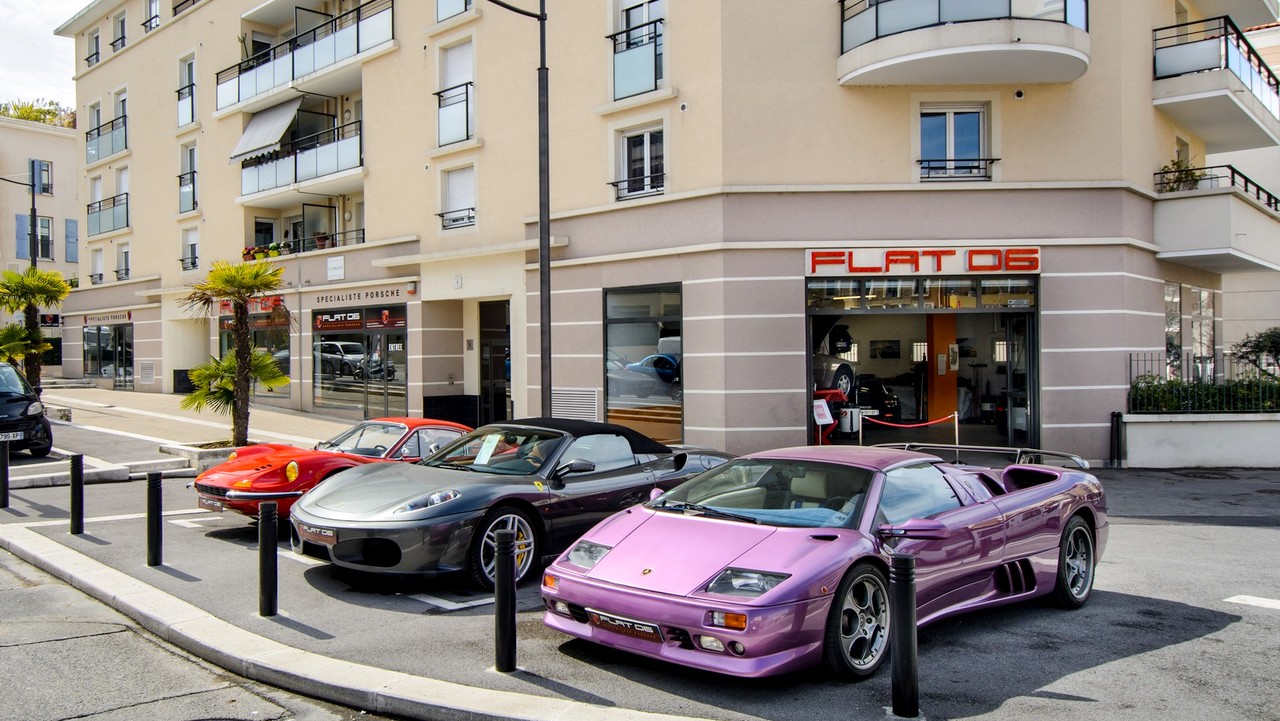 Serving Porsche since 2002, FLAT 06 has become the undisputed specialist in the sale of used Porsche and their maintenance in PACA with nearly 100 vehicles sold per year and more than 500 Porsche maintenance.
We offer a fleet of 30 to 40 "visible and available" vehicles in our 500m² showroom.
Our team is composed of passionate mechanics, trained and with a strong experience in Porsche mechanics in a large fully equipped Porsche workshop.
We are at your disposal for the maintenance, repair, restoration as well as the purchase, sale and the consignment of your Porsche, from 356 to 992.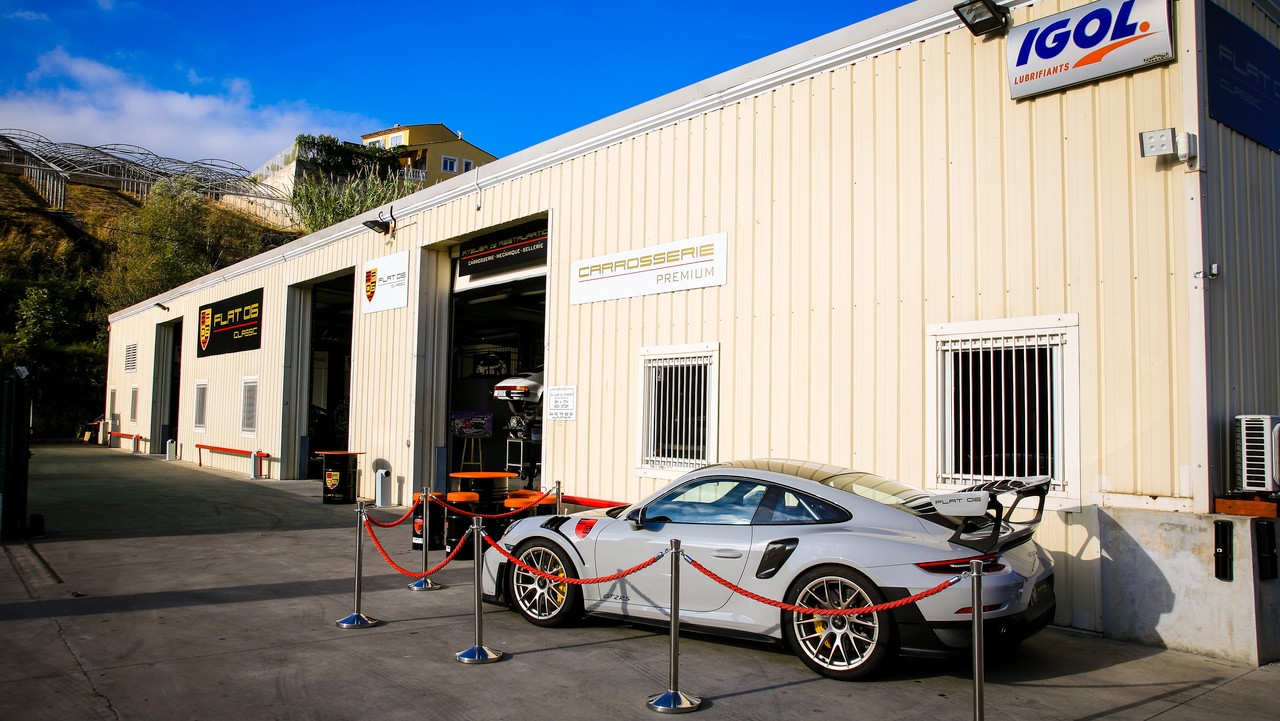 At the beginning of 2018, FLAT 06 in Cagnes-sur-Mer, we officially announce the purchase of our colleague LM RACING PORSCHE SPECIALIST in Carros which has become FLAT 06 CLASSIC.
This magnificent 500m2 room hosts our mechanical workshop, bodywork and restoration which is dedicated to old and new.
Our workshop is equipped with all the necessary tools to meet your needs in mechanics, bodywork and automotive painting.
We are able to carry out a complete or partial restoration of your car.
You are a Porsche owner, 996 or 997,
Boxster or Cayman, registered between 1996 and 2005 ?
We can prevent the engine failure due to the fragility at the level of the intermediate shaft bearing.
We can change the bearing intermediate shaft, his axis and his support, by a ceramic bearing developed by LN ENGINEERING.
This bearing is more resistant to the corrosion and to the heat, further that it's supported on an axis thicker than the older.
This operation is effected in a whole day for all the Porsches.
It includes the oil engine change, the oil filter replacement, the crankshaft seal replacement and his joint.
You let us your Porsche in the morning and you take it back releabled in the night.
We lend you a car for free during.