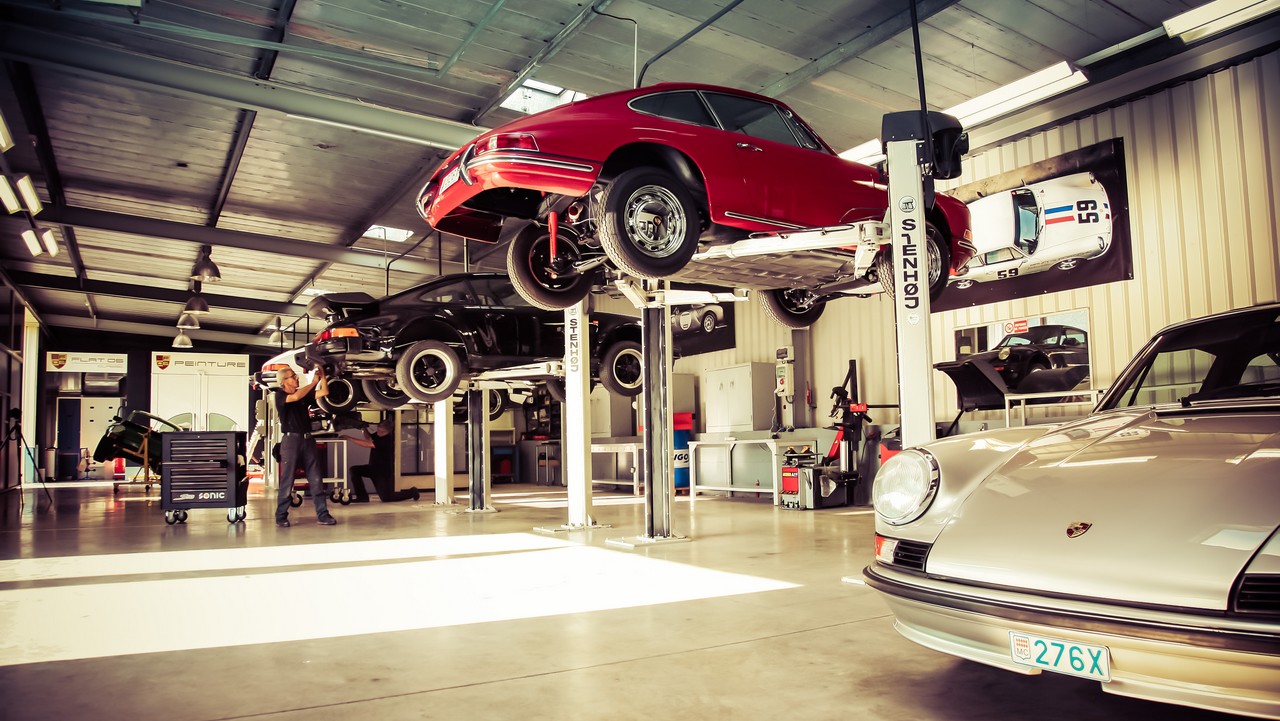 Fermeture estivale du
lundi 12 août au 18 août.
Réouverture le lundi 19 août.
At the beginning of 2018, FLAT 06 in Cagnes-sur-Mer, we officially announce the purchase of our colleague LM RACING SPECIALIST PORSCHE in Carros which has become FLAT 06 CLASSIC.
This magnificent 500m2 premises welcomes our mechanical workshop, bodywork and car restoration.
Our team of passionate technicians, trained and with a strong experience in mechanics and Porsche bodywork in a large fully equipped Porsche workshop.
Our workshop is equipped with all the necessary tools to answer your needs of works in mechanics, bodywork and car painting.
We are able to perform a complete or partial restoration of your car.