The Porsche 987, the second generation of the Boxster, is marketed from 2005. It will appear in version reliftée in 2009 with new engines. If it is very close to the old model, it differs in its less concave flanks, a retractable rear wing, larger side air intakes and a slightly wider rear. Some elements like the front lights are close to those of the Carrera GT.
The available gearbox is at five basic gears and six gears for the S version. It also features a stability system and, for the first time ever for a convertible, inflatable cushions for the reverse-deployment head.In 2007, the Boxster engine gained 5 hp thanks to the VarioCam Plus system, rising to 245 hp. The Boxster S, meanwhile, is entitled to an increase of its cubic capacity of 0.2 L and earns 15 hp.
The Boxster and Boxster S reliftés are marketed in 2009. They offer more power and are now available with the 7-speed PDK gearbox, or the 6-speed gearbox. The Boxster goes from 2.7 to 2.9 L, bringing the maximum power from 245 to 255 hp, while the Boxster S now uses direct injection, going from 295 to 310 hp for a 3.4 L engine. Some aesthetic changes are also present, with new front and rear lights, or larger front air intakes.
BOXSTER 987 2.7 240/245cv 2005-2009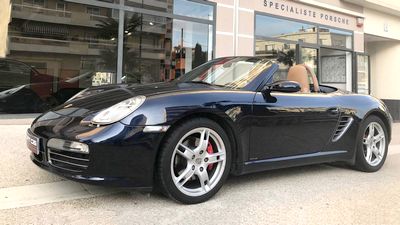 BOXSTER S 987 3.2/3.4 280/295cv 2005-2009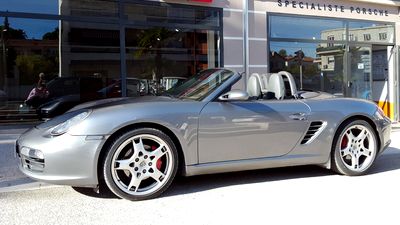 BOXSTER 987 2.9 255cv 2010-2011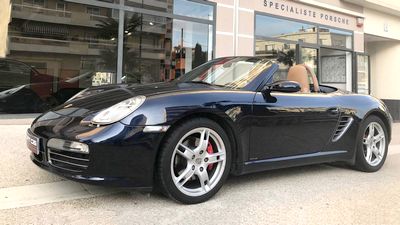 BOXSTER S 987 3.4 310/320cv 2010-2011