The Porsche 986 is the first generation of Boxster, from 1996 to 2004.This car was born from the desire of Porsche AG President Wendelin Wiedeking to expand the Porsche customer base. When the Porsche 928 and 968 were stopped in 1995, Porsche only sold the 993. The Boxster was developed to modernize and streamline production. The goal was to offer a sporty convertible that would allow more customers to access the Porsche world.
The design comes from the stroke of pencil Harm Lagaay, who had already designed for Porsche 911 and 968. It is inspired by the Porsche 356 Spyder and Speedster and the Porsche 550 Spyder.
This is a propulsion with a six-cylinder flat-six engine placed centrally, and cooled by water, unlike the 911 which until then were cooled by air. His canvas hood folds electrically behind the two seats.
BOXSTER 986 2.5 204cv 1997-1999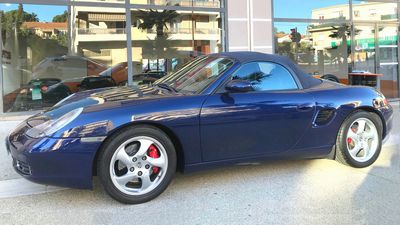 BOXSTER 986 2.7 228cv 2000-2004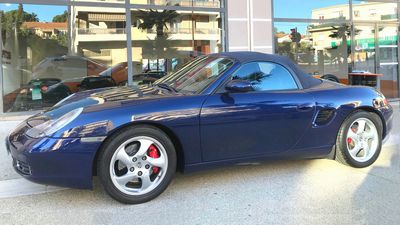 BOXSTER 986 S 3.2 252/260cv 2000-2004